SPORTS MASSAGE, REFLEXOLOGY & SPA TREATMENTS
All treatments are £50 per hour. Card payments or cash accepted.
Hilot is an ancient Filipino healing art known as the philippines' brand of touch therapy.
There are several varieties of this kind of alternative medicine massage. It has been a useful way of treating illnesses, injury and disorders. It is embedded in the Filipino culture and is still in practice as an alternative medicine massage.
At Hilot Traditional Therapy your individual needs will be catered for, whether it is to help ease pain, aches or injuries, or to simply relax, be pampered and experience the healing of both body and mind.
With experience and qualifications from the British School of Yoga in massage, sports massage, reflexology, remedial massage, swedish massage, pregnancy & baby massage, Indian head massage and foot spa treatments, I offer full body, head, neck and shoulder massage for both women and men, along with foot spa treatments and foot massage.
Qualified at the Middlesex School of Complementary Medicine in "Massage of the Elderly and Infirm."
Mrs Remy Thomas
(Owner and Therapist)
Prior to gaining UK diplomas in various Massage techniques, I received my BSc and Masters degrees in Educational Psychology in the Philippines. I moved to England in 2007.
When I am not massaging or managing my businesses I am a wife and mother; I also enjoy spending time with friends and going to the gym.
Deep Tissue and Sports Massage
incorporating Thai Yoga techniques
[ All treatments are
£50
per hour (cash only or bank transfer) ]
Deep Tissue Massage
This massage technique is applied to the deeper, core muscle layers of the body using thumb and fingers or elbow and fist pressure. It incorporates more focus, penetrating strokes such as compression and cross-fibre friction to facilitate the release of specific muscles that are taught or knotted. Deep tissue treatment can relieve chronic muscular tension caused by a busy lifestyle.
Sports Massage Therapy
This helps those niggling injuries that so often get in the way of athletic performance. Stretching and energy techniques can be added to enhance flexibility and movement before and after a competitive event or exercise. A sports massage is tailored to an individual's needs to accelerate the body's ability to restore itself when under intense physical training or for those returning to exercise after a break.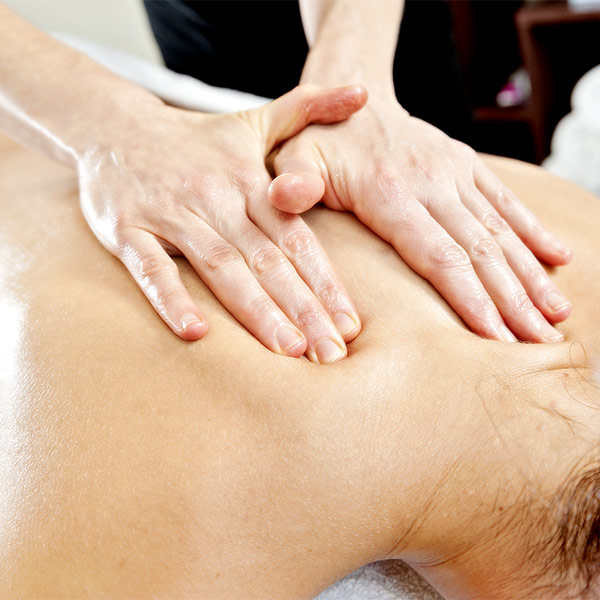 Therapeutic Swedish Massage
This is a smooth and flowing massage based on traditional Swedish techniques. This approach relieves muscular tension, promotes general relaxation, calms the nervous system and stimulates the skin to encourage nourishment to all parts of the body through the blood circulatory and lymph systems.
Pregnancy Massage
Pregnancy is the most wonderful time of a woman's life – but it doesn't always feel like that! Growing a baby can leave you feeling lethargic and anxious and your "bump" takes its toll on your body.
Indian Head Massage
This is a deeply relaxing and invigorating Ayurvedic style massage. Indian head massage has been practised in India for over a thousand years, originally by women who massaged their children. Circular movements, kneading, hacking, cupping, tapping and finger pressures are applied to release tension around neck and shoulders, the scalp and face.
Therapeutic Cupping
A therapeutic cupping treatment involves warming and placing cups of different sizes, made of glass, on the skin. By extracting the air within the cup, a vacuum is created, and when it is applied to the skin, the tissue is drawn up into the cup. This increases the blood flow, loosens the fascia or connective tissue, and is thought to stimulate healing.
[ All treatments are
£50
per hour (cash only or bank transfer) ]
If you would like more information or to make a booking, please call me on:
With approximately five million touch receptors in our skin it's no wonder that our bodies are so receptive to massage therapy. Needless to say, getting a massage feels great, but the health benefits are impressive too.
In a 2016 survey sponsored by the American Massage Therapy Association, 88% of those surveyed saw massage as being beneficial to their overall health and wellness.
If you're curious about getting a massage, here's a breakdown of the top 8 reasons why your body will thank you for giving it a go.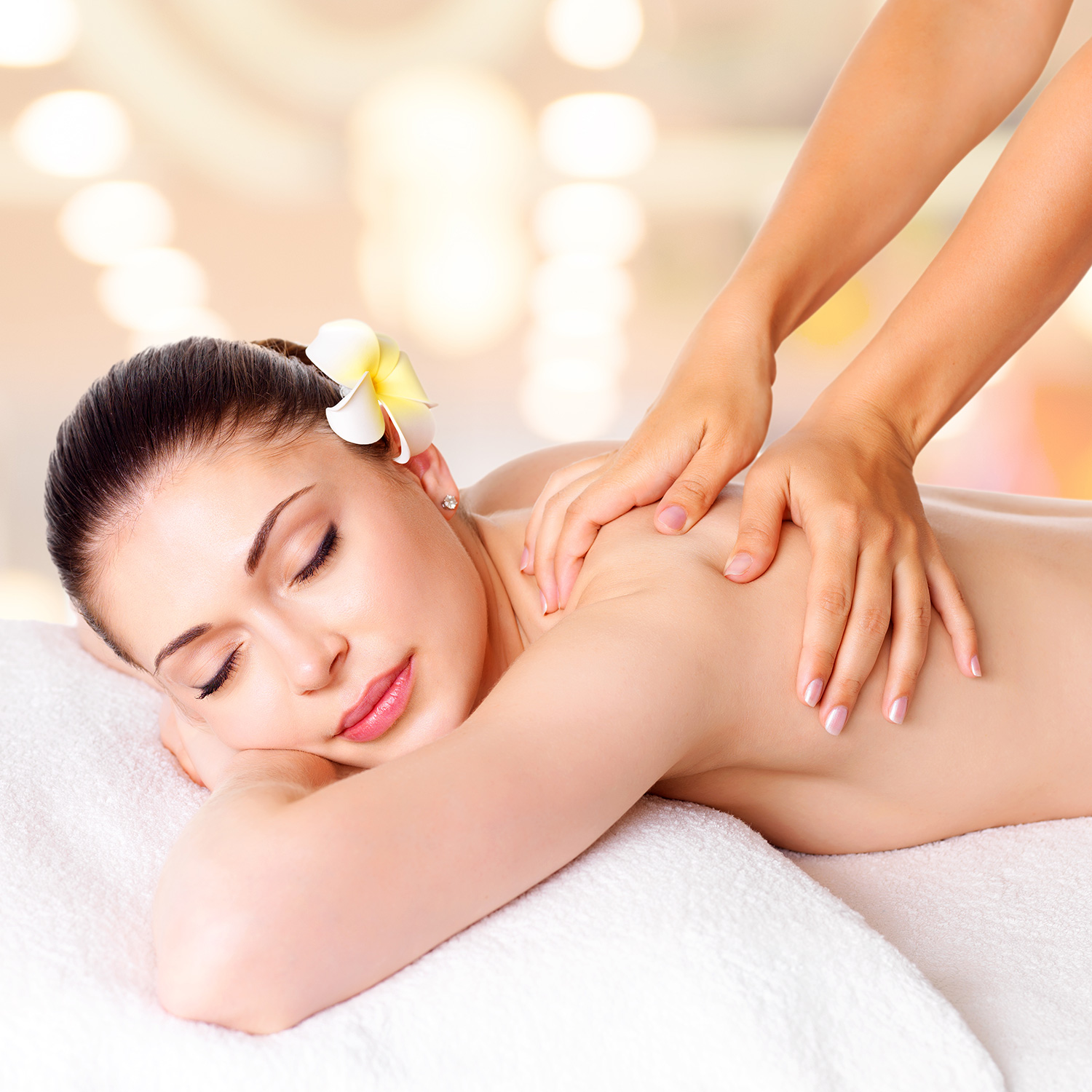 1

Reduce stress

The soothing massage motions can help relieve many of the negative emotional and physical effects caused by stress, including tension headaches, according to a study into Massage Therapy as a workplace intervention for reduction of stress by Cady and Jones.
2

Reduce muscle soreness

Muscle stiffness, known as delayed onset muscle soreness (DOMS) often kicks in one to two days after you exercise and helps your body adapt to cope better the next time you work out. Multiple studies suggest massage can help suppress inflammation and enhance cell recovery, which, according to a study in the Journal of Athletic Training, can reduce DOMS by 30%.
3

Lower blood pressure

High blood pressure can cause heart disease, strokes, kidney disease and some forms of dementia. So it's good to know that massage therapy can significantly decrease both diastolic and systolic blood pressure and heart rate, according to a 2002 study at the Wirral Metropolitan College Department of Medicine in Liverpool.
4

Improve flexibility

A 1984 study into the effects of massage to the hamstring muscle group on range of motion, found that a 9 to 12 minute massage post-exercise helped increase the range of motion, reduce muscle tension and prevent injury.
5

Increased circulation

The journal Medical Science Monitor reported that massage boosts blood flow which can significantly increase the circulation in your arms and legs, which helps you recover quicker and remove waste products, such as lactic acid, from your muscles.
6

More energy

Better circulation increases the amount of oxygen getting to your body's individual cells providing them with optimum levels, which can give you more energy, help you recover quicker, and lower stress.
7

Improve mood

Massage helps your body release endorphins, which make you feel good. A 2004 study reported in the Journal of Psychosomatic Research found that the immediate effects of massage therapy include reduced anxiety, depressed mood and anger, and the long-term effects include reduced depression and increased serotonin levels, which help regulate mood, appetite and memory.
8

Sleep better

The serotonin released during a massage can also help improve your quality of sleep. Numerous studies have shown that everyone from children to adults can reap the benefits of the relaxed state your body enjoys following a massage.
Reflexology is an extremely effective form of foot massage.
It is based on the principle that 'reflex points' on the hands and feet correspond to each organ and structure in the body, and are linked to those organs by energy channels, zones or meridians.
When illness or imbalance occurs in the body, the corresponding energy channels become blocked. Reflexology aims to destroy these blocks, allowing the energy to flow freely again, so restoring the body's natural balance, and hence good health. Reflexology also has pain-reducing effects due to the release of endorphins in the brain that are the body's natural pain relieving agents.
It is the soaking of both feet in a bubbling foot spa machine followed by thorough rinsing and brushing.
This will help to remove old skin and calluses. Special ingredients are mixed in the bubbling foot spa machine. After drying the feet, the massage will follow straight away. Reflexology is ideal after the foot spa.
Note that foot spa is free for those who are aiming for a reflexology session.
Massage
Indian Head Massage
Reflexology
Pregnancy & Baby Massage
Sports Massage
Professional Liabilities Insurance
Hilot Traditional Therapy is based in Woking, Surrey.
All treatments are £50 per hour (cash only or bank transfer)
If you would like to find out more about the treatments or make a booking, please contact us on the details below…
Drakes Way, Woking, Surrey GU22 ONX